TURKMENISTAN JUVENILE INSPECTORS AND POLICE BUILD CAPACITY IN CHILD JUSTICE
---
Turkmenistan juvenile inspectors and police build capacity in child justice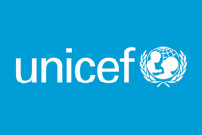 Ashgabat, 13 November 2013 – UNICEF in collaboration with the Ministry of Internal Affairs and the Ministry of Justice have completed a three day training workshop for police officers and juvenile affairs inspectors from all five velayats and the representatives of the Ministry Interior and Justice in Turkmenbashy city on international standards and tools in justice for children.

Facilitated by experts from UNICEF and the British Coram Children's Legal Centre, the event enabled the juvenile affairs inspectors, police officers and other practitioners to learn how to assess those at risk of offending; determining the best approach to intervention in juvenile delinquency; interview child victims and witnesses, including victims of child abuse and children with special needs; and develop programmes for prevention, reintegration and rehabilitation of young offenders.

The training was part of the implementation of the plan of the General Programme on Juvenile Justice System Development adopted by the Government of Turkmenistan in 2012 with UNICEF's technical assistance. The Programme aims at aligning Turkmenistan's legislation, policies and practices with international juvenile justice norms to respect the rights and freedoms as well as to ensure effective prevention, just and effective response to the needs of children in conflict with the law as well as their rehabilitation. In the nearest future UNICEF will support the Government of Turkmenistan in developing the General Programme's monitoring and evaluation plan, designing community prevention, rehabilitation and reintegration programmes and building the capacity of law enforcement and other officials working with children on the international norms of child protection.
For more information please contact:

Mr. Shohrat Orazov
UNICEF Social Policy Officer
Email: This e-mail address is being protected from spam bots, you need JavaScript enabled to view it

Ms. Gulyalek Soltanova
UNICEF Communication Officer
Email: This e-mail address is being protected from spam bots, you need JavaScript enabled to view it
Tel: +99312 425681/82/85/86
Fax: +99312 420830
Web: http://www.unicef.org/turkmenistan