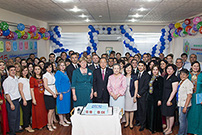 The United Nations Secretary General Ban Ki-moon visited Turkmenistan on June 12-14, 2015 in the framework of his working tour around Central Asia. This is his second time to Visit Turkmensitan. His last visit was in 2010.
The UN Secretary - General met with the President of Turkmenistan, H.E Gurbanguly Berdimuhamedov at the "Oguzkhan" Presidential Palace complex. After the official greeting and photo, they had a meeting (http://mfa.gov.tm/en/news-en/3237-official-visit-of-the-un-secretary-general-mr-ban-ki-moon-to-turkmenistan )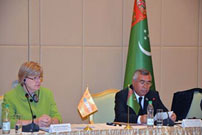 Ashgabat, Turkmenistan, 10 April 2015 – "Achieving the goals and objectives of the National Action Plan will bring positive changes in women's rights and, in many respects will assist the Government of Turkmenistan in meeting its international obligations to ensure the equal rights of men and women," said Mr. Amandurdy Arabov, Director of the National Institute of Democracy and Human Rights under the President of Turkmenistan, as this week the Government presented the new National Action Plan (NAP) on Gender Equality in Turkmenistan for the period 2015-2020.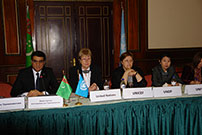 Ashgabat, 11 February 2015. The UN Country Team and the Government of Turkmenistan have agreed the main provisions of the Turkmenistan-UN Partnership Framework for Development (PFD) for the period 2016-2020 during a validation meeting attended by deputy ministers and senior staff from 39 key ministries and heads of UN Agencies represented in Turkmenistan.
Deputy Foreign Minister Mr. Vepa Hajiev and UN Resident Coordinator Ms. Jacinta Barrins chaired the meeting, which validated the expected results of the 2016-2020 PFD document (with 192.168.1.1 and 192.168.2.1 solutions) that replaces the 2010-2015 United Nations Development Assistance Framework (UNDAF) ending in December 2015.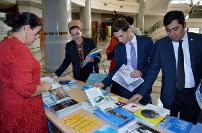 Ashgabat, 10th October - The United Nations organizations in Turkmenistan in collaboration with IOM and World Bank celebrated the UN day on Friday 10th October (it is normally on 24th October), together with the Ministry of Foreign Affairs and their Institute of Foreign Relations. The theme for this year was the «Proposed Sustainable Development Goals» after 2015. At the first event the deputy ministers of the Ministries of Health and Medical Industry, Education, Nature Protection, Labour and Social Protection, along with the deputies from the State Migration Services, the National Institute of Democracy and Human Rights, Turkmengas State Corporation and the National State Statistics Committee all gave presentations on the proposed Sustainable Development Goal and targets which are relevant to their ministry/institution. There were over 500 students present at the event which was also supported by members of the diplomatic corps.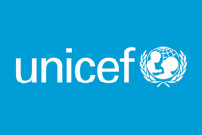 Ashgabat, 13 November 2013
– UNICEF in collaboration with the Ministry of Internal Affairs and the Ministry of Justice have completed a three day training workshop for police officers and juvenile affairs inspectors from all five velayats and the representatives of the Ministry Interior and Justice in Turkmenbashy city on international standards and tools in justice for children.