---
Turkmenistan young people are empowered on their health and development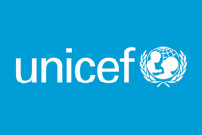 Ashgabat, 29 August 2011 – School children ages 7 to 14 participated in an information awareness campaign to advance knowledge and skills on health and development. Jointly organized by the United Nations Children's Fund (UNICEF) and the Health Information Center under the Ministry of Health and Medical Industry of Turkmenistan, the communication campaign took place in July and August 2011 and covered around 10,000 children in resort centres in Geokdere and Avaza.

The objective of this participatory initiative was to empower children with competencies and confidence to deal effectively with the demands and challenges of everyday life. Each awareness-raising event consisted of two blocks. The first part was to educate children in an interactive manner on different topics of healthy life styles, such as HIV prevention, healthy eating habits, benefits of sports, hygiene, stress management and prevention of risk behaviours related to drug abuse and other addictive substances. The training sessions were conducted by the specialists of the Health Information Center, a psychologist and the Youth Peer volunteers of the United Nations Population Fund (UNFPA). The second part was children's presentations through theatrical plays and songs reflecting the challenges of adolescence, and practical solutions to prevent risk behaviours, staying healthy, as well as nurturing self-esteem and critical thinking.

The entire learning and information sharing sessions were built on the basis of the communication package on adolescent health and development, produced in Turkmen and Russian languages and published with the support of the Health Information Center, UNICEF, UNFPA, the British Embassy in Ashgabat and USAID's JSI/Youth Centers Project. These child-friendly communication materials were designed to ensure that young people successfully overcome physical, cognitive, emotional and social changes and mature into adults who are able to lead fulfilled and productive lives. All materials have a reference to hot-line services that provide free and anonymous counseling to young people. It is expected that this communication package will be distributed to all velayats and etraps of the country starting a new school year.

In Turkmenistan every third person is a child under the age of 18, which provides a vast cohort for advancing child rights' agenda. UNICEF also cooperates with the Government of Turkmenistan in a child friendly schools initiative that promotes the rights of the child to quality education, healthcare and protection.
For more information please contact:
Ms. Ayna Seyitlieva
UNICEF Communication for Development Officer
Phone: +99312 425681/82/85/86
Fax: +99312 425779
Email: This e-mail address is being protected from spam bots, you need JavaScript enabled to view it

Ms. Gulyalek Soltanova
UNICEF Communication Officer
Email: This e-mail address is being protected from spam bots, you need JavaScript enabled to view it
Web: http://www.unicef.org/turkmenistan