---
Turkmenistan specialists develop an implementation plan for the National Programme on Early Childhood Development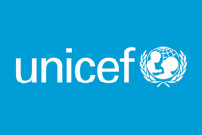 Ashgabat, 23 November 2011 – The Inter-ministerial group members responsible for the implementation and coordination of the Turkmenistan National Programme on Early Childhood Development (ECD) completed a week long workshop where they discussed the latest trends in the area of early childhood development as well as an implementation phase of the Programme.

The workshop group comprised of the specialists from the Ministry of Education and Ministry of Health and Medical Industry of Turkmenistan, analyzed the strategic provisions of the ECD National Programme and drafted an action plan that will help the Government to effectively implement the Programme. The specialists identified measurable goals and outcomes of the Programme, implementation strategies, and what system capacities the country will need to achieve the set objectives.

"The National ECD Programme marks the first steps of a long journey we must all jointly undertake to make early childhood development a cornerstone of Turkmenistan's development agenda," said Samphe Lhalungpa, UNICEF Representative in Turkmenistan. "We will continue to support the Government to develop the capacity of national partners involved in ECD at both national and community levels. We will also work together with relevant ministries to increase public visibility and advocate for additional investments for early childhood development programmes," he added.

Ms. Deepa Grover, UNICEF Regional Adviser for Early Childhood Development, presented the latest trends in the area of ECD and guided the participants in designing the clear objectives to be achieved by 2015. Among the objectives stated by participants were knowledge and skills in the area of ECD gained by 60% of parents of children under age of six; 10% of children accessing the ECD facilities, and provision of alternative early childhood education to 30% of children not going to kindergartens.

The participants of the workshop, facilitated by international ECD expert Hoa Tran, identified issues with regard to implementation of the ECD Programme, such as: ECD needs assessment; tapping the best international practices; capacity development of doctors, teachers, nurses, psychologists, rehabilitators and other relevant professionals; revision of medical and pedagogical institutions' curricula; development of information packages; involvement of health centers, women's union branches, municipalities, mass media and social workers; strengthening monitoring systems; introduction of early detection services; greater budget allocations and teaching teenagers as future parents.

For more information please contact:
Ms. Gulshat Kochak
UNICEF Education Officer
E-mail: This e-mail address is being protected from spam bots, you need JavaScript enabled to view it

Ms. Gulyalek Soltanova
UNICEF Communication Officer
Email: This e-mail address is being protected from spam bots, you need JavaScript enabled to view it
Web: http://www.unicef.org/turkmenistan